Ukunili Ukulele Soprano 21' Mahogany Wood 2130M
Ukunili Ukulele Soprano 21' Mahogany Wood 2130M
This is a cool ukunili entry level ukulele with Soprano size. It's made with laminate mahogany and it sounds better than just about everything we have played in its price range.


Brand: Ukunili
Bag: Padded bag (Free)
Model: 2130M
Size:21 inches(Soprano)
Frets: 15
Strings: Aquila high quality ukulele strings
Top: African Mahogany wood
Side: African Mahogany wood
Back: African Mahogany wood
Fretboard: Indian Rosewood
Tone: Sweet, warm tone. 100% user satisfaction guaranteed.
Free Good Quality Sponge Padded Bag
Warranty : 1 Year
Customer Reviews
03/02/2021
RECOMMENDED
Thanks a lot ! My first time purchasing musical instruments . It is really nice . The sound is pretty good too . Good customer services ! I'm in love with the laser craving . Definitely recommended especially as presents .
MELLY E.

Malaysia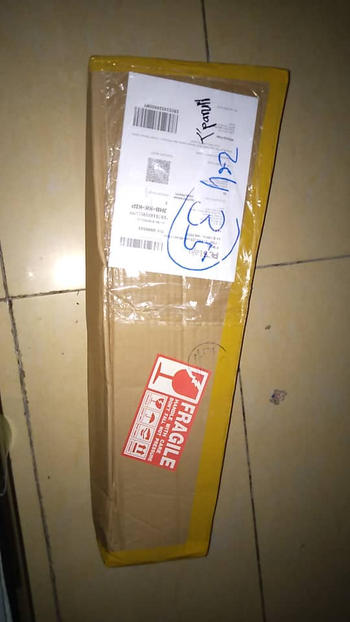 01/28/2021
Ukunili Ukulele Soprano 21' Mahogany Wood 2130M
Thank You I am so satisfied with your service Will repeat order again next time
Lolita L.

Malaysia
02/24/2022
excellent and friendly service, quick delivery
Alice C.

Malaysia
11/13/2021
Responsive customer service
Was quick and responsive in their customer service in the request for them to do engraving and the design.
Dominic

Malaysia
10/21/2021
It's light and very easy to use. The engraved is cutee too. Fast delivery.
Atiqah L.

Malaysia
07/30/2021
Love This UKULELE
I love the sound quality and the engravement is super cool and nice! Worth the price, go and buy now!
Sherfiqa S.

Malaysia
07/23/2021
Perfect
I've received such a beautiful ukulele and so happy! People are very kind too. I love this store and thank you!!
Airi Y.

Malaysia
04/30/2021
Beautiful ❤️
Lovely and its so beautiful
Mas I.

Malaysia
03/03/2021
perfect gift as present
it's great my girlfriend loves it so much
Lim C.

Malaysia
01/27/2021
Really fast delivery
I bought this for my daughter and it sounds great ! The free engraving was a nice touch too and we are happy with the purchase and speedy delivery
Shahril R.

Malaysia