Nili Acoustic Guitar 38 inches White
This is a cool Nili entry level guitar with 38 size. It's made with Linded wood  and it sounds better than just about everything we have played in its price range.
Brand: Nili
Bag: Free bag
Model: GT-HG18C-White
Size:38 inches 
Frets: 18
Top: Linded
Side: Linded
Back: Linded
Fretboard: Indian Rosewood
Tone: Sweet, warm tone. 100% user satisfaction guaranteed.
Free Bag
Warranty : 3 Months (Guitar String is excluded in Warranty)
Customer Reviews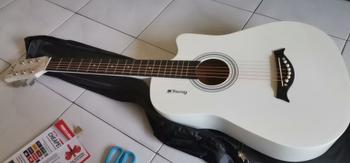 10/18/2021
love it ❤️
❤️❤️❤️❤️❤️❤️❤️❤️❤️❤️❤️❤️❤️❤️❤️❤️❤️❤️❤️❤️❤️❤️❤️❤️❤️❤️❤️❤️❤️❤️❤️❤️❤️❤️❤️❤️❤️❤️❤️❤️❤️❤️❤️❤️❤️❤️
leona

Malaysia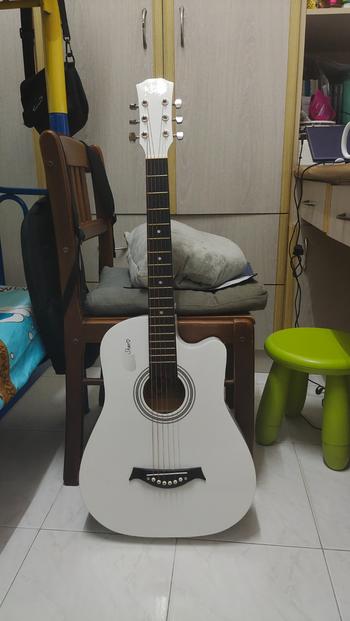 08/26/2021
Good
I'm a beginner,no experience in playing guitar. The guitar sound is good for me as I'm not expert. Ordered on 22/8/21, received on 26/8/21 very fast delivery. But the smell of the bag and guitar is unpleasant when receive, hopefully will slowly reduce. 5 stars for customer service fast response and polite.
Shan

Malaysia