Uma Ukulele 23' Concert Mahogany Solid Top UMA UK-05SC
Uma Ukulele 23' Concert Mahogany Solid Top UMA UK-05SC
/count/ sold
in last
/time/ hours
A full-bodied tone with plenty of Sweet Highs and Mellow Lows that combine for a full rich sound.A satin finish gives the Ukulele an antique, well-played in feel.You will appreciate the low action and the ease of playability. 

Brand: UMA
Bag: Padded bag (Free)
Model: UK-05SC
Size: 23 inches (Concert )
Frets: 18
Strings: Premium High Density String
Top: Solid Mahogany wood
Side: Mahogany wood
Back: Mahogany wood
Fretboard: Rosewood
Warranty : 1year
Customer Reviews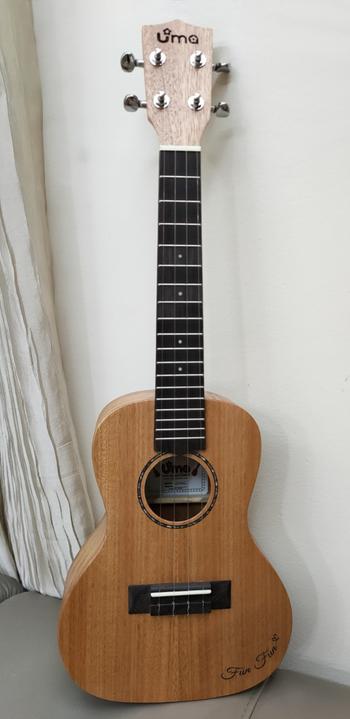 12/22/2021
Happy Purchase!
Good quality product, secured packaging, fast delivery and very good service! Attentive and quick reply from the seller. Overall I'm satisfied with this purchase and service rendered.
Fun F.

Malaysia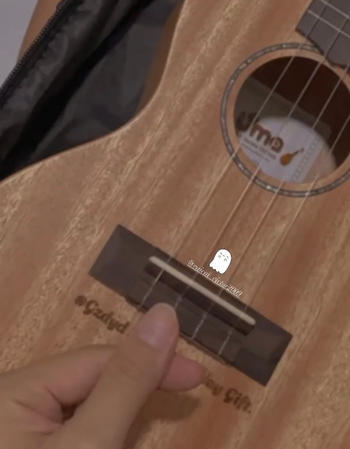 09/20/2021
Received in good condition.
A birthday gift for myself. Items received with good condition, well packed and fast delivery. Excellent customer service.
Moon L.

Malaysia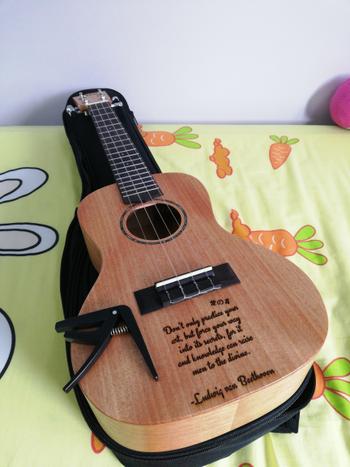 09/03/2021
happy with the purchase, seller shipped it on the same day of order, the staff is helpful and polite, explain in details . UK05-SC ukulele is suit for teenager new learner . Good quality product light weight and clear sound.. and sound warm
good
SHANAE

Malaysia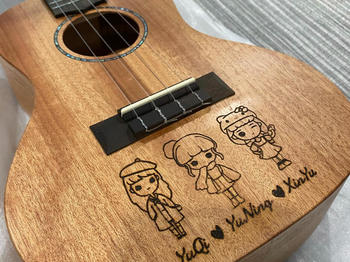 01/02/2021
23' Concert Mahogany Solid Top UMA UK-05SC
Good service and item received in good condition.
Khaw S.

Malaysia
02/24/2021
Good service but free engraving may not be suitable for all ukuleles
Very satisfied with the service provided during my purchase, responded to all my queries and worked well communicating the design.. but I gave 3 stars because I was rather disappointed with the final outcome. Apparently, was told later that the paint on the surface of UMA ukuleles could be affected during engraving, so I would advice others not to do any engraving if you are buying an UMA uke. Would have been good to have this info before I made my purchase.
Evelyn C.

Malaysia